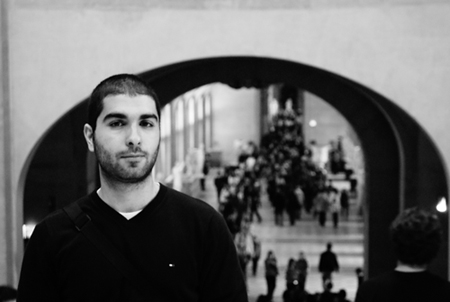 My name is Armen Demirdjian and i am born in Cyprus of Armenian origin.I am a graduate of University of Nicosia with a BA in Applied Multimedia. My passion for photography started in 2009, since I always had an interest in photography. I always knew that by clicking the shutter button doesnt make you an actual photographer. You need to be creative, express your feelings throughout the picture and always have a work that it will differ from other photographers work and the photographs must leave something in the souls of other people.
As the time was passing while I was experimenting in photography, my love for photography became stronger. Every time I was taking a picture, it had to be my best shot, even if that scene was pointless. Every time my picture was pointless, I kept taking a better picture with better storytelling. My main objective is to take pictures that do have meaning or concept with my own style that will differ from other photographers.


Conveying a messaging through pictures is really important, so that the viewer will perceive the meaning of the picture. My work consist of various concepts, for example, nature ,landscape, portraits and Black &White pictures. However, my greatest love for photography is sunrise/sunset and astrophotography.
Currently, I am using Sony Alpha a99 & a99ii DSLT cameras with multiple lenses.
As of November 2014, I have been selected and assigned by the Ministry of Education in Cyprus to teach Photography on basic level at Adult Education Centers (ΕΠΙΜΟΡΦΩΤΙΚΑ ΚΕΝΤΡΑ) night courses for the academic year 2014-2018.
" You've got to push yourself harder. You've got to start looking for pictures nobody else could take. You've got to take the tools you have and probe deeper."

William Albert Allard

" You don't take a photograph, you make it."

Ansel Adams

" Photography is not just taking simple pictures,it's something beyond."

Armen Demirdjian